In this last part of the year and for the first months of next year, Rome celebrates 3 great artists with dedicated exhibitions. The spotlight is on Klimt, Caravaggio and Salgado.
Klimt. The Secession and Italy "at Palazzo Braschi
Gold and the innovative use of color, landscapes idealized in shapes and colors, and then the undisputed queens of his inspiration, bewitching, seductive, languid women, protagonists of some absolute masterpieces, such as the iconic Judith I ( 1901), The bride (1917-18), painted in the last creative phase, and the famous Portrait of a Lady (1916-17), stolen in 1997 and then found in 2019. It is an immersion in the artistic heritage of one of the best known and most loved painters in the world the great exhibition "Klimt. The Secession and Italy", scheduled at Palazzo Braschi until 27 March 2022, which marks the return of the Austrian artist to our country and to Rome, and retraces in 200 works (including 49 by Klimt) the painter's entire career, with the dual aim of underlining his role as co-founder of the Viennese Secession but also to investigate the close relationship he had with Italy.
At Palazzo Barberini the exhibition Caravaggio and Artemisia: Giuditta's challenge
"Caravaggio and Artemisia: Judith's challenge. Violence and seduction in painting between the sixteenth and seventeenth centuries" is the exhibition scheduled at Palazzo Barberini until March 27, 2022. Celebrating the 70th anniversary of the rediscovery of Caravaggio's painting "Judith who decapitates Holofernes" , created in Rome at the beginning of the seventeenth century and housed in Palazzo Barberini, the exhibition presents 31 paintings in four sections – almost all large-format – from important national and international institutions. The exhibition plays on the dramatic power of the encounter between the two famous artists: the violent and sensual vision that has returned to the biblical myth of Giuditta Caravaggio in a painting that has entered the collective imagination for its disruptive force, alongside the all-female interpretation of that same theme offered by a tenacious, courageous and passionate artist like Artemisia Gentileschi. The exhibition develops around the famous Caravaggesque canvas "Judith who decapitates Holofernes" to investigate its fortune and the ability to represent a breaking point in the history of painting precisely for its revolutionary composition, which has become a model to which many artists have inspired.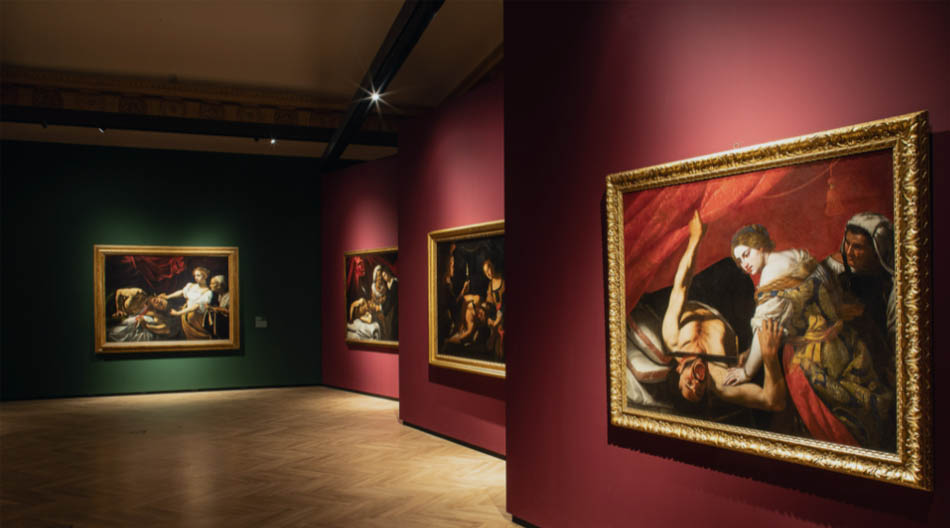 "Amazônia"
Until 13 February 2022 Sebastião Salgado is the protagonist at Maxxi with the exhibition "Amazônia", curated by Lélia Wanick Salgado: through over 200 images, accompanied by the soundscape created by Jean-Michel Jarre, the path allows the visitor to confront himself with the fragile and fascinating Amazonian ecosystem, revealing how the forest has suffered almost no damage in the protected areas where Indian communities live.